The Balloon Live App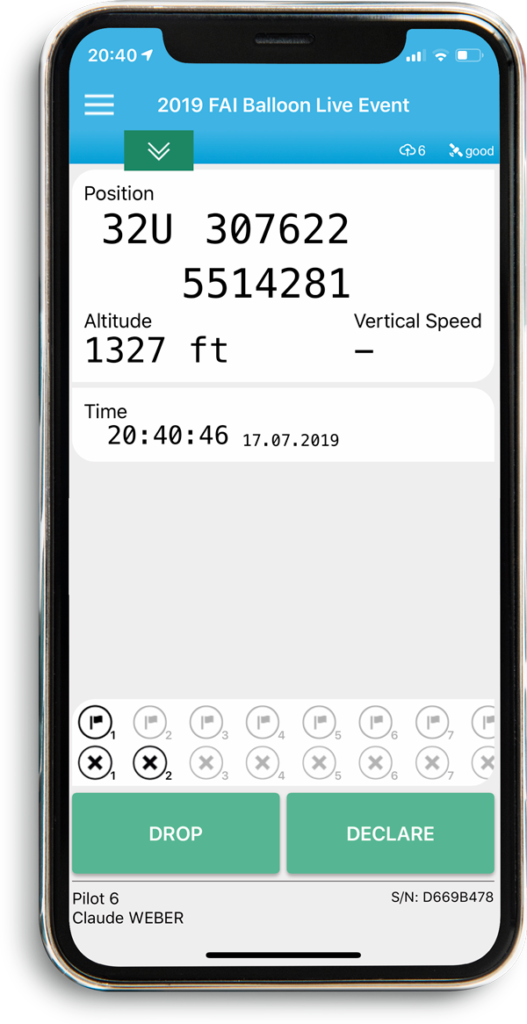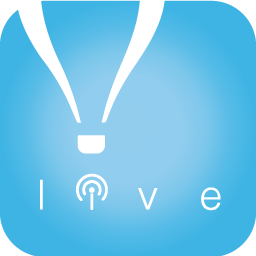 The application is the official FAI Balloon Live competition logger app.
The app is used in hot air balloon competition and has the following features:
2 app modes: training and competition
Flight recording with Start/Stop functionality
up to 8 different electronic marker drops
up to 8 goal declaration slots
recording in IGC-file format
export as IGC-file
Automatic flight resume on app restart (after force close)
Connection to external GPS box (available later)
In competition mode:
Synchronisation of competition settings and flight data from watchmefly.net
Live tracks to watchmefly.net
iOS Screenshots
Android screenshots
---
Watchmefly.net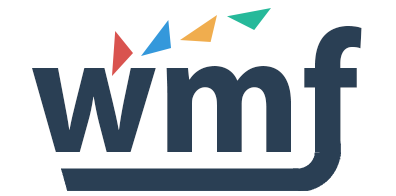 Watchmefly.net is the main Balloon Live website for managing competitions and tracks. All recorded tracks in the Balloon Live app are stored on watchmefly.net. With this, watchmefly.net can offer: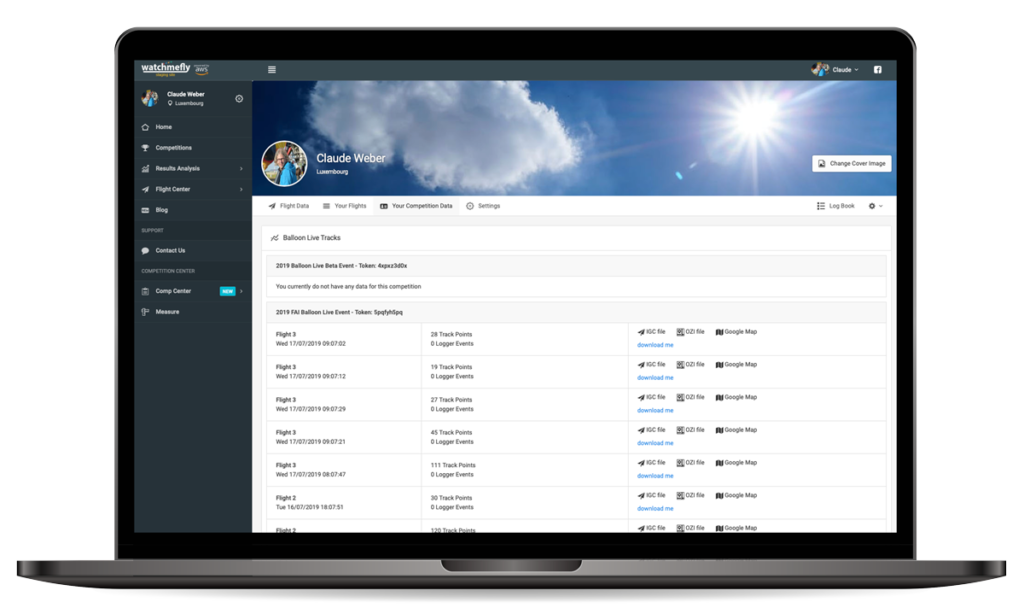 Pilot dashboard
Login as a pilot and have an overview of your past and upcoming competitions. Find your personal token/code to register your Balloon Live app to a competition and download all your recorded tracks directly on your personal profile page.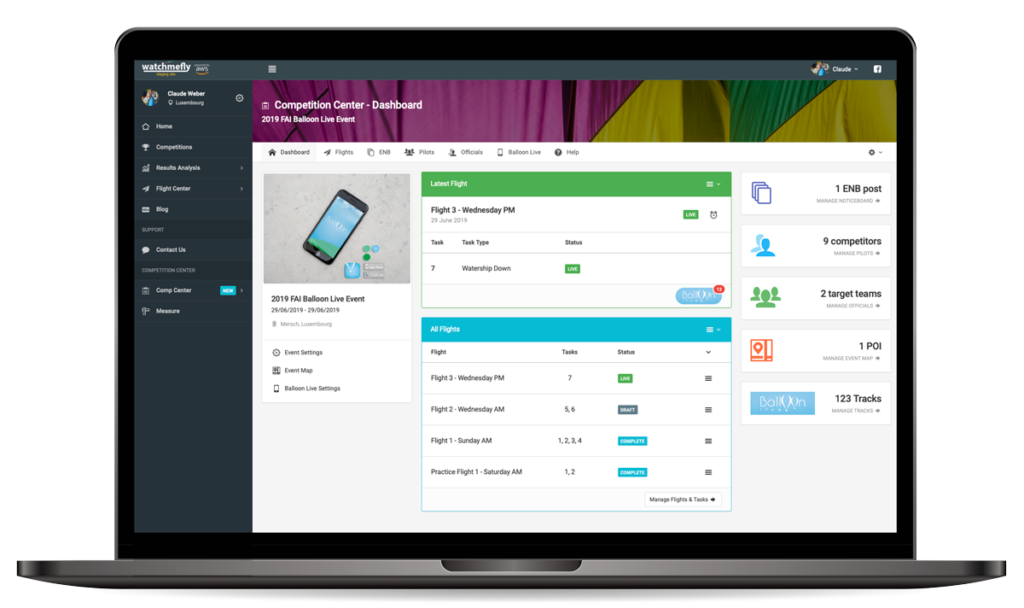 Competition management
Competition officials can manage competition details, pilot list, flight and task settings, official noticeboard, measuring reports and download all recorded tracks immediately after landing.
Watchmefly.net has a lot more to offer.
For pilots:
Create pilot account with your own profile
View competition flight and task information
Manage your own flights and logger tracks
Upload and share your flight details
For competition officials:
Show your event in the calendar of all events
Publish your information and documents on an electronic noticeboard
Publish a pilot list with link to their personal profile
Create flights and tasks
Manage the configuration of the Balloon Live app
Use the online measuring report to publish results in realtime
Manage measuring officials access
Give scorers access to download the tracks
Feature tour
Watch a demonstration of all the new features that have been released on WatchMeFly, including Competitions, the Competition Center, the Measure Tool and the FAI Balloon Live app.