How to set up a competition
Only project admins can set up an event and competition for you.
Please fill out this form.
Within a day or 2 an admin will get back to you to set up the event, configure the competition details and give you access to your event on watchmefly.net.
How to start your competition
How to retrieve the track data
Go to watchmefly.net and log in using your credentials.
Navigate to the competition center in the left menu.
If needed, select your event with the top right dropdown.
Select the Balloon Live logo under Latest flight or in the dedicated section on the right menu. A list of all recorded tracks will be shown.

You can download the tracks as IGC-files individually or all together at the top right.

You can also go to the pilot managememt page and select an individual pilot. All the recorded tracks for this flight and pilot will be listed. Select the one you want to download.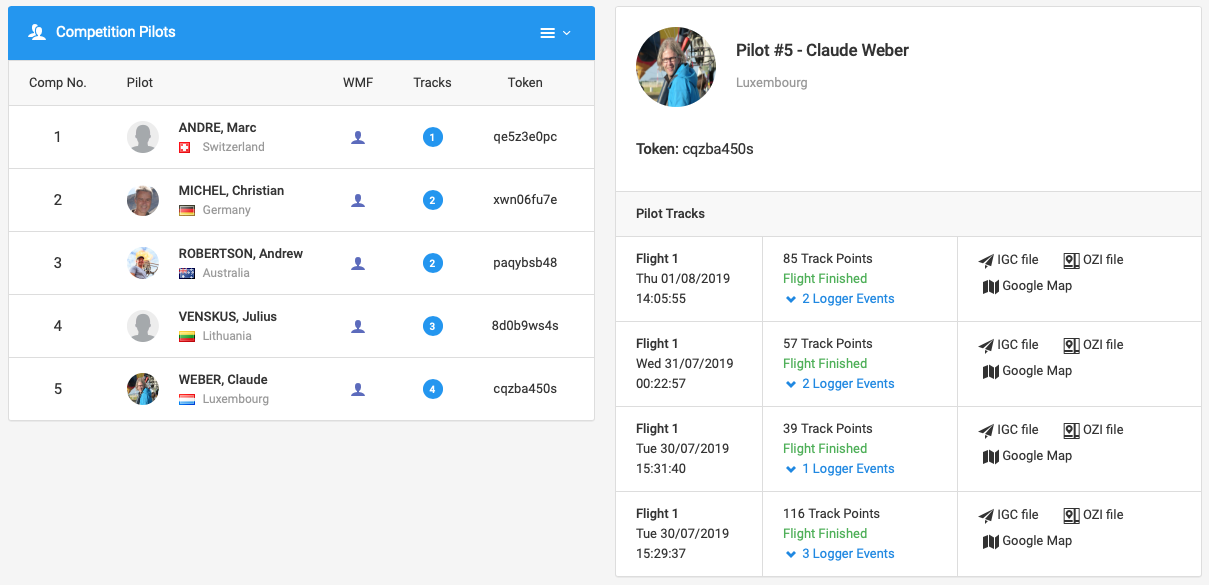 To verify the integrity and signature of the tracks, you will have to use BLM software.
IMPORTANT: Make sure to use the latest version of BLM. Old versions can not read and check files generated by the Balloon Live app.
A detailed description of how to use BLM can be found here.
Video tutorials
A "Help"-tab with further detailed video tutorials is available as soon as you logged in to watchmefly.net and navigate to your event in the competition center.